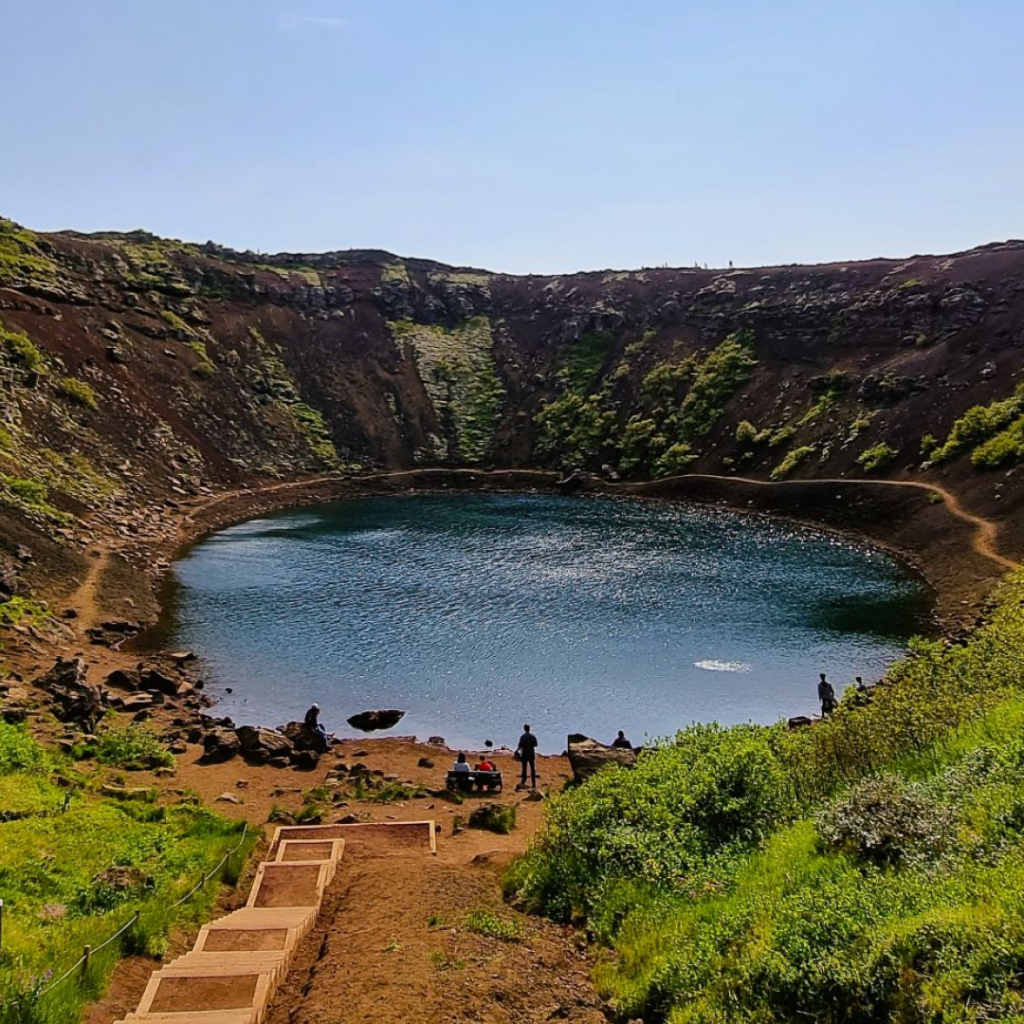 Kerið, a volcanic crater lake located in the Grímsnes area in south Iceland, is one of the most visually stunning geological wonders in the country. This vibrant blue gem, which is part of the Western Volcanic Zone that includes the Reykjanes peninsula and the Langjökull Glacier, is a mere 6,500 years old – making it one of the three most recognizable volcanic craters in Iceland. The caldera is approximately 55 m deep, 170 m wide, and 270 m across, and is made up of a unique red volcanic rock.
Visitors to Kerið will be able to hike down one of its sloping walls blanketed with deep green moss, and admire the stunning aquamarine lake at the bottom. The lake is shallow, but its vivid color is due to minerals from the soil.
Contrary to popular belief, Kerið was not formed by a volcanic explosion, but rather a cone volcano that erupted and emptied its magma reserve. The weight of the cone then collapsed into the empty magma chamber, creating the current crater. The water in the bottom of the crater is at the same level as the water table and is not caused by rainfall.